Tyler Perry on the "poetic justice" of building new studio on former Confederate Army base
When I started the JACK of Clubs Club Oprah was our most famous example of the 12 JACK of Clubs birthdays. Jane Marie, the Libra 11 October JACK of Clubs "Mentally Creative" card holder and inspiration for the club formation has  Peter Thiel, Joan Cusack among the living and the long departed  Eleanor Roosevelt.

When it came to my birthday 13 September Milton S. Hershey, Mr. Chocolate, was the most famous. A nice guy, built Hershey Town but not somebody that I wanted to claim as my alter ego. Then last year when Tavis Smiley, born September 13, 1964, got fired by PBS for "troubling allegations," I dropped him from my role model list. Howsomever, I found a channeling 'Self' brother in Tyler Perry September 13, 1969. In 2012 my Astro-Psychometric heart felt a dharma rush, when Tyler partnered with Oprah.
 Elizabeth Taylor the PISCES February 27th 
 passed in 2011 and now we're stuck with Chelsea Clinton as a current expression of the Jack of Clubs personality type. 
The March 25th JACK  of Clubs, "talkers"

Howard Cosell

Gloria Steinem

Sarah Jessica Parker

Marcia Anne Cross
Why does the ARIES 25 March 
 have so many celebrities like Aretha Franklin and above?
It's an Ego thing. 'Who They Think They Are' is the TWO 
of Clubs  the Conversation Card like a Sandra Bullock.
Some of the most physically beautiful, attractive and intelligent people are a 
 and one would usually look at them and think they could have almost anyone they desired. It is a mystery in some cases why they choose the people with whom they end up.
The April 23rd 
 Michael Moore, who's weirdness I attribute to his ARIES-TAURUS bi-cusp birthday, is my favorite,
   ARIES-TAURUS 
TAURUS-GEMINI  
The May 21st TAURUS-GEMINI 
  is the scariest bunch with Sen. Al Franken, Loretta Lynch and Baron Guy de Rothschild overdosing on their Mental Creativity. Creative or dishonest? Which is which? As we can imagine, those who are the most creative can also be the most dishonest and vice versa.
 The new kid on the block is June 21st's GEMINI-CANCER 
 Boris Johnson, who has been described as a smarter and more effective Donald Trump.
 Before she invited a million refugees to live in Germany, July 19th soft-hearted CANCER 
 Angela Merkel was the most powerful female world leader and the only one Obama liked.
 The August 15th LEO 
 sense of confidence and singleness of purpose is epitomized by the 81 year old Maxine Waters. Because the Leo's Self & Ego are one and the same, Maxine knows with absolute certainty that Trump is a Russian agent. Leo 4 August Obama told her so.
The 'Self' Script (Reading) for all 12 's at age 50 is the same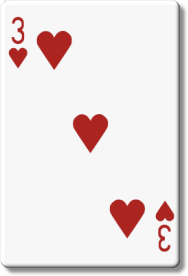 Theme 'Long Range' Card at Fifty
  "This year you will have
a strong desire to learn about love and intimate relationships and friendships, mostly through experimentation.
Your mind is involved with your heart matters, thus you may expect many changes in romantic areas. This will likely be the cause of many different experiences with love and friendships."
The Script (Reading) for each of the 12 's at age 50 depends on their 'Ego'
 This section has influences from your Ego (Planetary Ruling) Card. Though not quite as significant as your Birth Card's influences these will, just the same, be things that occur in your life and some may be very important.Keep in mind that these two spreads represent two separate things happening during the same time period. There is no need to try and combine the influences.
Oprah January 29  
 (Aquarius),  Liz Taylor February 27 
 (Pisces), Aretha Franklin March 25  
 (Aries), Michael Moore  April 23 
 (Taurus), Sen. Al Franken May 21 
(Taurus/Gemini), Boris Johnson June 19 
(Gemini),  Angela Merkel  July 17 
 (Cancer),  August 15 
 (Leo III), Tyler Perry September 13 
 (Virgo),  Jane Marie Kennedy October 11 
(Libra),  Carl Sagan November 9 
 (Scorpio II),  Noam Chomsky December 7 
 (Sagittarius)
 Oprah  thinks like the FOUR 
 of Hearts: The FAMILY Card: 
Here we have the first Four in the deck, the first to seek stability and foundation. The Four of Hearts seeks this in relationships. These people have high ideals about love and family and when these ideals are not reached, the pain can be so great that they need some form of escape to soothe themselves. If their ideals are combined with truth and objectivity, these people can have wonderful lives of fulfillment in family and other love areas. Many are healers and protectors and others come to them for love and support in times of need. They all have a need for self-expression and do well with groups and organizations as teachers and event organizers. Some have great scientific minds as well. They are very good with money and have no one but themselves to blame if their lives are not happy and productive. They must maintain good health habits as this card, more than others, never gets away with indulgence, either physical or emotional. Satisfaction comes in giving.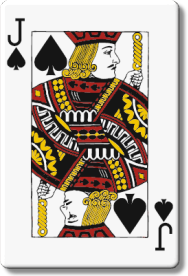 Oprah's Theme 'Long Range' 2004 50th Birthday Card Message
"this may be a year when you are introduced to many new spiritual philosophies and concepts. You may even begin practicing a new ideology related to some new spiritual path that you have begun. Exposure to these new things may cause a significant change in your lifestyle, one that encourages you to do better things for your health and life in general.
Tyler Perry & 13 September people think like they are the   Card of UNIVERSAL VALUES; The GIVER'S Card: 
Nine 
of Diamonds people are here to let go and complete a major chapter in their evolution. This entails a lot of giving to others. If they have not heeded the call to give and let go of others, money, relationships, and love, their life can be filled with disappointment and remorse. Those on the positive side are philanthropic and generous, happy and productive. All have the opportunity to experience first hand, the heightened consciousness that comes from living a "universal" life. Despite losses from time to time, these people can do very well in business, especially when it involves selling or other creative enterprises. If they keep money in proper perspective they may even attain affluence. A disregard for the higher laws will inevitably result in misfortune and misery.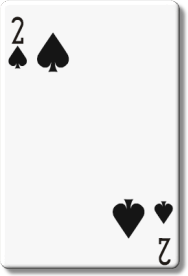 Theme 'Long Range' 50th Birthday Card Message
"The Two 
of Spades means a union or partnership in work. It is the card of the 'Aquarian Age' of cooperation and mutual respect. For you, this card signifies that these elements will take on more importance this year and you will be learning the value of cooperation, either at work or in some other endeavor." 
When we are 50 we are at the half way mark in our Mid-Life Transition. After watching Tyler's CBS interview, I see Tyler Perry Studios becoming a contemporary version of Louis B Mayer's Hollywood, only built on the Confederate army's Fort McPherson in Atlanta, Mr. Chocolate and I think that's pretty cool but were're prejudiced, we are "Self" & "Ego" brothers. 
 I invite you to channel your birthday hero/heroine.