Those born on April 7 infuse everything they do with an 
enthusiastic
 and energetic commitment. However, if they are unfortunate enough to have experienced an unhappy childhood, due either to their parents or environment, they will carry a certain lifelong sadness with them. April 7 people often display great enthusiasm and creativity in their younger years, only to settle down into a more predictable or comfortable groove. On the other hand, as children those born on this day may waste much of 
their
 energy on rebelliousness. And despite the fact that many April 7 people grow increasingly wise with the passing years (and less reckless) anger can continue to be a problem for them.
STRENGTHS: Positive, Energetic, Imaginative
WEAKNESSES: Impatient, Irritable, Unrealistic
ADVICE: Not everyone is as enthusiastic as you are; so give people a chance to react naturally. Don't overwhelm them with your energy and expectations. Also beware of denying others their personal right to choose.
BORN ON THIS DAY: Ravi Shankar, John Oates, Russell Crowe, Buddha, William Wordsworth, Billie Holiday, Christopher Darden, Francis Ford Coppola, Jerry Brown, John J. McGraw, James Garner, David Frost, Walter Winchell, W. K. Kellogg, Marjory Stoneman Douglas; Source: The Secret Language of Birthdays Gary Goldschneider & Joost Elffers.
MEDITATION: Carpenters say, "Measure twice, cut once."
Spades - Wisdom - Labor - Acceptance
Ace of Spades - The Need for Inspiration
Karma - Emotional Interference 
ACE 
 

of Spades: The Card of AMBITION:
 The ACE of Spades is the ancient symbol of the secret mysteries, the most spiritual card in the deck, and yet, also the most material. The (As) person usually has a life-long conflict between their material, worldly urges and their deep, past-life spiritual heritage. Their displacement and Karma Card, the Seven of Hearts, suggests trials in the realm of relationships. Their mission is to find the inner peace that comes through a life of service and dedication to higher principles. As their karma from previous births is discharged, they come to realize this and learn to follow the unwritten law of spiritual truth. In many ways they have put themselves upon the cross. Whenever they deviate from the law, or disregard their spiritual nature they seem to be unjustly punished. Those Ace of Spades who are mostly material-minded seem to have one problem after another. However, whenever they do follow the law, they are protected, finding the inner peace they seek through awareness of their wealth of spirit.
Your Karma Cards are the: 
Seven of Hearts
 - You owe something to this person and they reflect you in some way. 

Two of Clubs
 - This person owes you and you are their mirror in some way.
ACE 
 of Spades BIRTHDAYS: January 13 Capricorn - February 11 Aquarius - March 9 Pisces - April 7 Aries II - May 5 Taurus - June 3 Gemini - July 1 Cancer;
FAMOUS ACE 
 of Spades Jennifer Joanna Aniston is an American actress, director, producer, and businesswoman. She is the daughter of actor John Aniston and actress Nancy Dow. February 11, 1969 (age 49), Sherman oaks, Los Angeles, CA. 
FAMOUS ACE 
 of Spades:  Orlando Bloom, Stephen Hendry, Jennifer Aniston, Burt Reynolds, Sheryl Crow, Emmanuel Lewis, Keely Smith, Bobby Fischer, Russell Crowe, Jackie Chan, Billie Holiday, Karl Marx, Tammy Wynette, Chris Brown, Anderson Cooper, Suzi Quatro, Rafael Nadal, Pamela Anderson, Carl Lewis, Princess Diana; 
Source: Robert Camp's Love Cards www.7thunders.com 
 ACE of Spades "Embodied in your card, which traditionally has been identified as a symbol of death, is also the key to the mystery of life. Unfortunately, for the majority of those who are identified with this card, the mystical meaning of this symbol is lost. If you belong to this category, this card becomes a symbol of labor, and all too often you try to solve all your problems by the sweat of your brow or through questionable schemes. But, as you read these lines, realize that your card is also a symbol of spiritual wisdom, and as the life pattern portrayed in your card is not a particularly easy one, keep this in mind. It may help you cope with and transcend the many challenges which appear to be part of your destiny. The temptation to indulge in bitter despair may be a real hazard. Remember, from the meta-physician's viewpoint, despair and inspiration are often considered to be a step apart. Discipline and vision are essential key words toward the overcoming of your problems. In the process, you may also become a source of inspiration to others." ~Arne Lein, What's Your Card?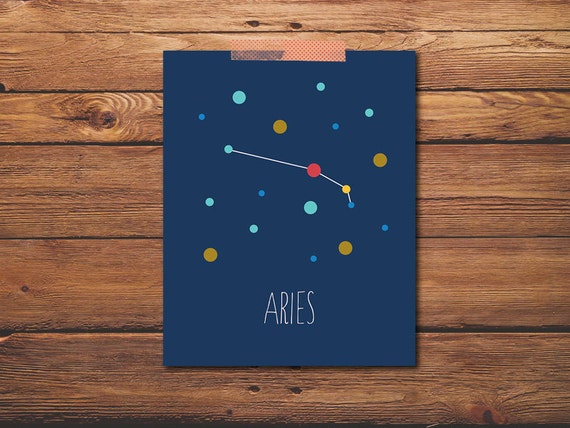 ARIES II (Fire) - The Week of the STAR April 3-10: Aries II people need to be at the center of things. They often feel lonely, even in the midst of a crowd, and consequently they rarely allow themselves to be alone. Born in the Week of the Star, they must have satellite planets revolving around them: admirers, supporters or co-workers. These individuals may seem self-centered, but even as they insist that their central position not be jeopardized or threatened, many are able to let go of their ego to a surprising degree by giving themselves fully to a project, cause, movement or religion. Aries II's can be swept away by their own vanity, and this can be unpleasant for those around them. Unfortunately, however, it is an ever-present pitfall for them that they fall in love with their own ideas, projects and even, in extreme cases, themselves. 
Strengths: SUCCESS-ORIENTED - COURAGEOUS - ENERGETIC
Weaknesses: ALOOF - IRRITABLE -EXCESSIVE
Advice: Resist overwhelming people with your energy. Act responsibly. Try not to be too needy of attention and beware of leading others on. Confirm your inner values and develop hidden talents.
ARIES II NOTABLE: Ravi Shankar, his name often preceded by the title Pandit,was an Indian musician who was one of the best-known exponents of the sitar in the second half of the 20th century as well as a composer of Hindustani classical music. April 7, 1920, in Varanasi (also known as Benares), India.
ARIES II NOTABLES: Marlon Brando, Robert 
 Downey, Jr., Colin Powell, Billie Holiday, Eddie Murphy, Helmut Kohl, Maya Angelou, Francis Ford Coppola, Bette Davis, Spencer Tracy, Gregory Peck, Betty Ford, Merle Haggard, Mary Pickford, Omar Sharif, Andre Previn, Doris Day, Harry Houdini, Carmen McRae, Ravi Shankar.  Source: The Secret Language of Relationships, Gary Goldschneider & Joost Elffers.
April SEVENTH 
 the Day of ENTHUSIASTIC BELIEF: paints the character of the ACE 
 of Spades "The Card of Ambition & Secrets" in many splendored ways that are considered beneficial to group welfare.  Astrologically speaking the Ace 
 of Spades is the most spiritual card in the deck. From the Psychology-Psychometric perspective the corporate world trolls the universe of job applicants looking for these: 
Positive, Energetic, and Imaginative individuals. Jan 
 13 Capricorn III, Feb 
 11 Aquarius III, Mar 
 9 Pisces II,  Apr 
 7 Aries II, May 
 5 Taurus II, Jun 
 3 Gemini II, Jul 
 1 Cancer I:
The April 7th 
 Aries II fireball is guided by their FIVE 
 of Spades "The Wanderer" Ego to keep looking for an occupation, philosophy, or form of expression that marries up with their spiritual belief system.
ACE 
 of Spades birthdays always have a bunch of movers & shakers to choose from that exemplify the qualities of character inherent in the ACE 
 of Spades personality. April 7th the Day of ENTHUSIASTIC BELIEF is typical, from Buddha to Jerry Brown but I am going to go with Christopher Darden's interview at Charlie Rose's table. 
Born On This Day: Ravi Shankar, John Oates, Russell Crowe, Buddha, William Wordsworth, Billie Holiday, Christopher Darden, Francis Ford Coppola, Jerry Brown, John J. McGraw, James Garner, David Frost, Walter Winchell, W. K. Kellogg, Marjory Stoneman Douglas ("Grande Dame of the Everglades" and the Parkland HS school named after her);