March EIGHTH (2s) the Day of NONCONFORMITY:
Those often misunderstood individuals born on March 8 must do things their own way. Whether in their outlook, lifestyle, manner of expression or personal appearance, they are at heart nonconformists who often find themselves at odds with the status quo. Although they may be lovers of tradition, and perhaps express reverence for cultures past, March 8 people need to break away, sometimes violently, sometimes sorrowfully, from their backgrounds in order to become individuals in their own right. Because of their critical, emotionally difficult natures, making this break themselves is often not necessary, as they may well be rejected first. But however it comes to pass, by the time they are in their late teens or early twenties they have sufficiently realized that their life is likely to be stormy and their path perhaps lonely.
Strengths: Individual, Magnetic, Intuitive
Weaknesses: Isolated, Emotionally Difficult, Upsetting
ADVICE: Maintain your balance. Beware of hurting others but don't make yourself the victim either. Self-pity is poison to you. Soften your seriousness and lighten up if you can. Integrate socially.
Anselm Kiefer
 is a German painter and sculptor. He studied with Joseph Beuys and Peter Dreher during the 1970s. His works incorporate materials such as straw, ash, clay, lead, and shellac. March 8, 1945 (age 71 years), Donaueschingen, Germany.
BORN ON THIS DAY: Lynn Redgrave (film, theater, stage actress), Oliver Wendell Holmes Jr., Cyd Charisse (film actress, dancer), Anselm Kiefer (artist). Source: The Secret Language of Birthdays Gary Goldschneider & Joost Elffers.
MEDITATION: The power is there - we only have to plug into it.
Meaning of the Two of Spades: Partnership in Work
Karmic Challenge: Fear of Unity
TWO 
 of Spades: The FRIENDSHIP Card: The Two of Spades is the card of work partnership and friendship. Two's are also fear cards, and it is their own spiritual natures that often scare the Two of Spades. The displacement and Karma Card, the Six of Spades, speaks of karma to be paid in this life time, often in the form of work or health difficulties, while the placement of the Two of Spades in the Natural Spread at the Uranus/Uranus position tells us that they have strong intuitional gifts. The double sixes in the Venus and Mars positions tell us that the Two of Spades often get into ruts in their family lives and work sphere. When they fight this monotony, there can be frustration. They have strong mental powers and strong intuitive powers and both of these can make them money. They are very congenial and have success in social situations but their Three of Hearts Pluto Card speaks of some indecision both romantically and in general that can plague them throughout their life. Overall they have an easier life path than most and should not let themselves let that ease turn to self-indulgence. Often they marry into money.
Your Karma Cards are the: 
Six of Spades
 - You owe something to this person and they reflect you in some way. 
King of Clubs
- This person owes you and you are their mirror in some way.  
TWO 
 of Spades BIRTHDAYS: January 12 Capricorn, February 10 Aquarius, March 8 Pisces, April 6 Aries, May 4 Taurus, June 2 Gemini.  
FAMOUS TWO 
 of  Spades: Audrey Hepburn was a British actress and humanitarian. Recognized as a film and fashion icon, Hepburn was active during Hollywood's Golden Age. May 4, 1929, Ixelles, Belgium. 
FAMOUS TWO 
 of Spades: Rush Limbaugh, Joe Frazier, Kirstie Alley, Laura Dern, Bertolt Brecht, Jimmy Durante, Aidan Quinn, Freddie Prinze Jr., James Van Der Beek, Butch Cassidy, Candace Cameron, Lowell Thomas, Audrey Hepburn, Stacey Keach, Charlie Watts, Hedda Hopper; Source: Robert Camp's Love Cards www.7thunders.com  
TWO of Spades people are quick thinkers, sociable, and very direct. They are also hard workers, but can be even harder to work with. Those born with the Two of Spades as their birthday card tend to do well with property, and investments in minerals or products of the earth. They are also savvy with new technology, and have a flair for the performing arts. The 2 of Spades will often look for some kind of diversion in the form of gambling or risk taking. However, when it comes to love, they are only interested in meaningful or long term relationships. Mental rapport is high on their list requirements, and their straightforward charm and forthright demeanor almost always get them where they want to go. 
http://www.metasymbology.com/
PISCES II - The Week of the LONER March 3-10: Pisces II's tend to live in a private world of their own. This is true not only internally but outwardly for their homes are often retreats from the world, places to which few are admitted. The healthier Pisces II's can give equal weight to their careers, on the one hand, and to their social and personal lives, on the other; less balanced individuals born in this week may choose to isolate themselves more than is good for them.
ADVICE: Try to remain realistic in your outlook. Resist the lure of escapes, in all their varied forms. On the one hand, leave a window open to the world. Continue to strive for trust and acceptance, but remember to stand up for yourself as well. Improving your social position may make certain things easier for you. Your suffering may neither be unique or, for that matter, necessary.
Strengths: SOULFUL - INTIMATE - GRACEFUL
Weaknesses: RECLUSIVE - DISAPPOINTED - SUFFERING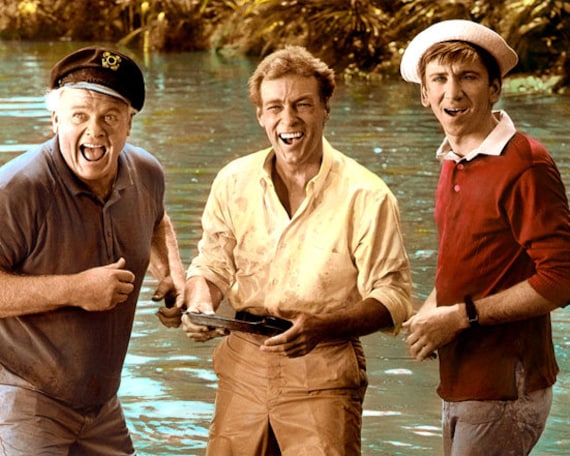 PISCES II NOTABLE: Alan Hale, Jr. was an American film, stage, character and television actor and a restaurant owner, who was the son of character actor Alan Hale, Sr., whose career spans four decades of television. He also appeared on several talk and variety shows. March 8, 1921, Los Angeles, CA. 
PISCES II NOTABLES: Alexander Graham Bell, Michelangelo (self portrait), Alan Hale Jr., Bobby Fischer, Oliver Wendell Holmes, Cyrano de Berggerac. Source: The Secret Language of Relationships  Gary Goldschneider & Joost Elffers.
The March 8th TWO 
 of Spades "The Work Partnership & Friendship Card" like all 2 of Spades wants to be your bff. The Karmic Challenge: Fear of Unity keeps them always on their tiptoes of trusting their instincts in their choice of friendships. What they have to contribute to the relationship is their Master of the Universe Ego the KING 
 of Spades, the most powerful card in the deck. While they are up they have in their hand the +karma KING of Clubs "The Master of Knowledge" card. Go ahead ask them anything, they have an answer for everything. The only fly in the soup is the -karma SIX 
 of Spades "The Card of Fate." As long as their pursuits benefit humanity the 6 of Spades enables their dreams to come true. The long life of Oliver Wendell Holmes Jr. is the most powerful example of March 8th the Day of the NONCONFORMIST. Observe how fate appears in this young man's presentation of Holmes career.