The March 17th FINANCIAL RESPONSIBILITY Card
The Jack of Clubs Club
  "
The Best or Nothing" - Gottlieb Daimler
 (Benz)
Kurt Russell
March 17th 
 BIRTHDAYS: Gary Sinise, Patrick Duffy, Pattie Boyd, Rob Lowe, Gottlieb Daimler (Benz), Rudolf Nureyev, Michael Hayden, Stormy Daniels, Nat King Cole, Kurt Russell, Cynthia McKinney, Robert Tyre ("Bobby") Jones, Jr; 


  Values - Security – Dharma
 Completion of Obligations

SIX
 of Diamonds - FINANCIAL RESPONSIBILITY: Personality: The number six implies responsibility and karma. The suit of Diamonds relates to finances. (6d) people are keenly aware of financial debts and their repayment. This peculiar trait often manifests as a sort of paranoia about having outstanding debts. For example, a (6d) might pay their phone and utility bill ahead of time, just so they won't have to think about what they might owe in the future.
Michael Hayden
Relationships: Underneath the tough exterior of the 6d lies a person who is having a difficult time meeting their needs for affection. There are often deep fears of abandonment that underlie much of what they do in their personal relationships. Until those fears are dealt with directly, they can have a hard time understanding the repeated failures that make up their love life. There is protection in work and action.
"Bobby"  Jones
Tyre ("Bobby") 
 Jones, Jr; After 1930 Jones gave up his amateur standing and made a series of instructional films. He practiced law, and in 1934 he founded the "Masters Tournament," a yearly event held in Augusta, Georgia, at the Augusta National Golf Club, which he had helped establish.
Stormy Daniels
On a deeper level, the Six 
 of Diamonds is here to settle karmic debts from past lives. Finances can go from one extreme to the other in this process. If they accept what they inwardly know, they will always be happy whatever the circumstances in their life. If they have discovered their special mission in life, they will not worry about how much money they have. These people make great teachers. They are givers and can be entrusted with great responsibility. What they have to give is a clear knowledge of values and discrimination.
 Karma: True Worth
Patrick Duffy
SIX
 of Diamonds BIRTHDAYS:
January 21 (Cancer-Aquarius), February 19 (Aquarius-Pisces), 
March 17 (Pisces)
, April 15 (Aries), May 13 (Taurus), June 11 (Gemini), July 9 (Cancer), August 7 (Leo), September 5 (Virgo), October 3 (Libra), November 1 (Scorpio);
"O. J." Simpson

FAMOUS SIX
 of Diamonds: Orenthal James "O. J." Simpson, also nicknamed "The Juice", is a retired American football player, broadcaster, actor, and convicted felon currently incarcerated in Nevada. July 9, 1947 (age 67), San Francisco, CA.
Rudolf Nureyev
FAMOUS SIX
 of Diamonds: Baby Spice, Geena Davis, Seal, Marquex Hemingway, Jeff Daniels, Kurt Russell, Rudolf Nureyev, Leonardo da Vinci, Stevie Wonder, Shia LaBeouf, Jacques Cousteau, Courtney Love, O.J. Simpson, Charlize Theron, David Duchovny, Rose McGowan, Jesse James, Ashlee Simpson; 
SIX  of Diamonds (Pentacles) in Tarot
  SIX of Diamonds symbolizes the need for understanding VALUE. A very successful and satisfactory life can be built for the Six of Diamonds when money is not made the sole objective. The acquisition of knowledge is not easy for the Six of Diamonds; there are obstacles and frustrations for them. There may be difficulty in acquiring an education in early life -- or there may be unwillingness to bother with it on their own part.
 Cynthia McKinney
Money, however, is vital to the people born under this card. Often times they want to begin earning it even before they know where, or how! The women of this Card should strive not to depend on their personalities for success, and the men not seek a wealthy marriage to promote their own objectives. For both men and woman Six of Diamonds, finances tend to go to extremes and remain in one state for a long time -- either way up, or way down.
http://www.metasymbology.com/
PISCES

 February 19

 – 

March 20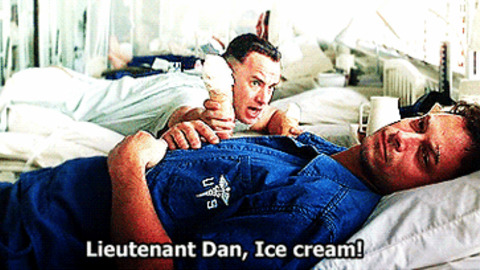 PISCES  Gary Alan Sinise
 Self "Completion of Obligations"
The March 17th  SIX 
 of Diamonds "Financial Responsibility" This demanding Ego, the QUEEN 
of Diamonds "The Philanthropist Card" puts the March 17 in a quandary deciding what they want most. Their karma cards prepare them for success on the world stage in whatever art form they choose. The +karma card, the THREE 
of Spades "The Actor Card" pushes them on stage and the -karma card, the NINE 
of Clubs "The Universal Knowledge Card" is also the sexiest card in the deck. Maybe they should change it to "The Sexy Librarian Card."
 Gary Sinise, actor, director and musician, has put his QUEEN 
of Diamonds"The Philanthropist Card" to epic proportions in the support of US Military Veterans, able and disabled.
 Gottlieb Daimler (Benz), which one is the most handsome, Benz or Daimler? Karl Benz is an EIGHT 
of Hearts - The Card of EMOTIONAL POWER and CHARM, a close second in the beauty card contest world.
 Rudolf Nureyev, most passionate ballet dancer and and your typical March 17 handsome guy. Dance and life was one and the same.
 Nat King Cole, exemplifies all of the characteristics of a SIX 
of Diamonds March 17 birthday. Karma for the 6 
of Diamonds - True Worth, they evaluate True Worth in terms of their craft. Sixes are fate cards, their life path is fated. Cole's fate put him on the White man's stage as the first African-American to host a National TV show. Fate also forced him to pick a side in the 'Jim Crow' era of the Civil Rights movement.
 Kurt Russell, is so wrapped up in his craft that no sunlight  appears between who he is and who he is portraying on film.
Kurt Russell
SIX

 

of Diamonds (Pentacles) Connections
 Hottest Sex 
Birthday & Relationship Readings